Is it worth Lifting a home or raising a house?
Renovating an original is still a very popular choice
These are very common terms for homeowners, especially this year. Whether you need extra space or are impacted by floods if you are thinking about expanding your home by lifting it, here are some tips before you call any builders in Brisbane.
House lifting is creating a new foundation and lowering it in place. Tunnels are dug under the existing slab and steel I beams are placed beneath. Multiple hydraulic jacks are placed under the beams, working in unison to raise the structure evenly for additional support.
New Foundation Pilings: Weight-bearing pilings are built to support the home's new altitude. The house is lowered onto the new supports.
It makes sense to elevate existing homes above your own ground. That way you can keep your address, and neighbors and still get new space for your family.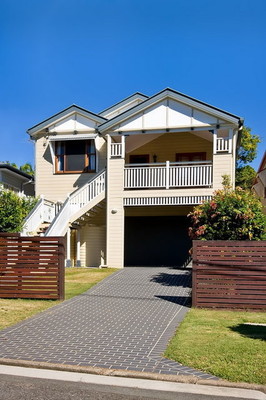 Who needs house lifting?
Someone who needs a home office: This will allow you to have a complete separated space for your home business.
Need extra space like a lounge or rumpus/rooms: If your children are growing fast and need more rooms for kids, this will be a great option for you.
If your area has been impacted by the flood: This could be a clever idea in case, it gets flooded again in the future.
Garage and storerooms: Need to store your hobby kinds of stuff or your cars
Someone who bought a house with an illegal ground floor: This is very common in the past that build a house as a car garage or storeroom for the ground floor therefore they didn't meet the legal heights (a minimum height of 2400mm for 'habitable' rooms) these days. But now you can raise your home and create a living space or even bedrooms. To make it simple and easy to understand, you have 3 bedroom house now after lifting your home you can get 5 bedroom house after renovation.
How long does raising a house take?
The full process of raising a house takes 4 to 8 weeks on average. It depends on the preparations. After preparation (permits, repairs, weather, and inspections), the actual house lifting takes 2 to 7 days.