Fancying a home renovation but not sure where to start?
Choosing the right home renovation builder can be tricky. 
Renovating a home is a journey. Who would help me make the right decision?
Home is not just a place. You want to reflect your personality to a home.  Many people value Brisbane's relaxed lifestyle and housing affordability. Brisbane is becoming the host city to the Olympic Games 2032. So it is so clear that Brisbane is going to be a great place to start building a dream home.
First, choose a home renovation builder who knows Brisbane well, is in the business for many years, understands what you need, and has good references. The first significant investment in a house demands more than just building a new wing, adding extra rooms, or painting the outside walls. The builder and the renovation company should understand how to make it worthwhile, how to give the client a good long-term investment. And don't forget about the quality of finishing and durability of materials.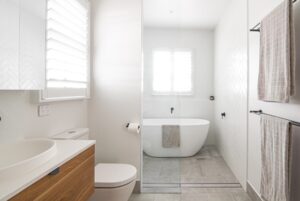 Read Google or Facebook reviews
Talk to the builders a few times at least
Get multiple quotes
Get a written contract
Check insurance cover from builders
Quality Certificate
Communication skills
Expand Renovate is an experienced home renovation business that specialises in bathrooms, kitchens, and living spaces. We've been renovating homes in Brisbane since 2001 and our longevity is a testament to our quality of workmanship and commitment to customer satisfaction. With an impressive portfolio of completed projects and a wealth of experience, we have the skills needed to efficiently manage the full spectrum of your home renovation. Why don't you check out our Facebook page for more information?