HOME
RENOVATIONS BRISBANE
We will answer all your questions about the home renovations Brisbane process. Presenting you with different options, we make sure that we explain each and every one of them, so that you can make an informed decision. 
You can trust us when it comes to home renovations. With many years of experience in Brisbane home renovations we can help you turn your biggest investment into the home of your dreams. As a business, we employ a very simple mantra; excellence as standard. 
Home renovations can be complicated, costly and confusing.  As a family-owned business, we totally understand that you need an honest, transparent and efficient builder on your team. Contact us today to find out how we can help with your Brisbane home renovations.
Fall in love with your house once again
Home Renovations Brisbane
The number-one focus of our business has always been our customers. Our dedicated customer support team is always just a phone call away to help all your queries and concerns. 
Home Renovations Brisbane
Why choose us, Expand Renovate?
There are many different home renovation builders throughout Brisbane and Queensland, however, Expand Renovate stands out above the competition by offering unbeatable services. From our first on-site consultation, through the design process, up until the build is complete, we give 100% to ensure you love the updates to your home.  Shaun, our principal designer, will work with you to design and build your dream home renovation.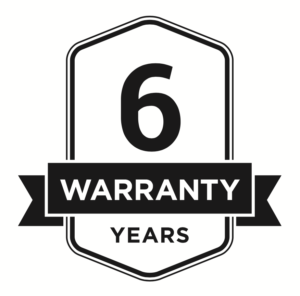 Home Renovations Brisbane
Employing a builder, for most people, is a step into the unknown. We want to remove any worries and offer you our 6-year warranty! Yes, that's right, a 6-year warranty.
At Expand Renovate, you can trust our knowledge, quality of work and materials. We are so confident with the work that we offer you a rock-solid 6 year warranty.
You can enjoy all the benefits of a new home with a professional home renovation in Brisbane.
 Expand Renovate Home Renovation Brisbane team is here for you!
We do everything from cosmetic restyling's to major structural home renovations Brisbane-wide. We can completely change the layout of your entire house with our home renovation builders Brisbane service or give you that kitchen of your dreams.
If it needs fixing and updating, we're the builders to do it.
Home Renovations Brisbane
Sleek, Modern & Stylish Designs
At Expand Renovate, you can enjoy all the benefits of a new home with a professional home renovation in Brisbane.  We are specialise in luxury and high-end design  home renovations across Brisbane and Gold Coast. 
Quality Materials
&  Skilled Workmanship
Our experienced home renovations Brisbane team of licensed builders can bring your dream-home to a life. We ensure it complements your personal lifestyle and budget requirements. As a family-owned building and construction business, we have over a decade of experience delivering superb home renovations that are synonymous with quality workmanship, stylish finishes, and functional design features. 
Home Renovations Brisbane
Home Renovations Brisbane
Frequently Asked Questions
Whether you are in the early planning stages or ready to gather more information about your options for a Home Renovation in Brisbane, our team can help.
We're here to make sure that you're comfortable with the process and that we're communicating clearly.
We'll take care of all the details, from initial consultations to detailed designs, preliminary approvals, and construction work.
Why should you renovate in Brisbane?
Increase Your Selling Value
Choosing to renovate instead of relocating means adding value to your home. An updated kitchen, second storey, or additional bedroom can immensely increase the value of your home. This means that when you do go to sell, you'll be getting a lot more back.
Improve You and Your Family's Quality of Life
A renovated kitchen or living room can uplift the entire household. Having modern, new, and pleasant common areas in the home can encourage the family to spend more time together, enjoying meals together or watching television. 
Improve the Functionality of Your Home
A new bathroom or extra bedroom may be just what you need to improve the efficiency of your day-to-day life. It's easy to underestimate the time savings that can be gained from one more shower in the home so that the family can get ready faster in the morning rush.
How much does a home renovation cost in Brisbane?
The price of our home renovations and  house extensions depends on your unique needs, specifications, and the size of your extension. Our initial design concept costs $2,500, however, we waive this cost if you decide to build with us.
How long will my home renovation take?
The time for your home renovation to be complete depends on different factors, particularly the size of the project, but we estimate it should take 12-16 weeks to complete.
Is my point of contact the builder or just a salesperson?
It's the builder, from the beginning. Our principal Shaun Mills does the initial assessment and is your builder, carpenter and point of contact during the building process to ensure every aspect of the job is completed to the highest standards and delivered on time.
Is there a charge for the on-site consultation and estimate?
No, this service is free.
How much do concept designs cost?
Design concepts cost in the order of $2,500, which we waive if you contract to build the design with us.
Do I have to engage other professionals (such as an architect, draughtsperson or certifier)?
No, Expand Renovate have an in-house designer who prepares all concept designs and plans, and we deal directly with the independent private certifier. We lodge the building application for you and organise and pay the usual insurances, statutory body charges and other fees.
Can I live in the house while you are renovating or expanding it?
With most projects, yes. We aim to minimise any disruption to your lifestyle including by minimising dust and noise, keeping the house clean during work and cleaning up at the end of each day. With some larger projects that need services to be disconnected (such as house lifts and building under), it may be more convenient to move out for a short time.
How long does a home extension take?
Depending on the size of the extension, it takes between 12 and 16 weeks on average. A wet weather time allowance is included in the contract, therefore no time delays are expected.
What makes Expand Renovate different from other builders?
Shaun will be the builder, carpenter and your personal liaison during your build to ensure every aspect of the job is completed to his highest standards and delivered on time.
Richard and I would not hesitate in recommending Shaun and Expand Renovate to any home building of renovation project.
Lisa Gray (Home Renovation, Brisbane)
Shaun ensured the renovation went smoothly and if there were any unforeseen problems he would keep us informed at every step. The site was kept clean and his team ensured our lives were disrupted as little as possible. I would recommend Expand Renovate and would use them again without hesitation.
A & L Heywood Barnfield  (Home Renovation , Brisbane)
Just wanted to tell everyone how happy we have been with Shaun as our builder in the last six months. Our new home is just about finished and we could not done better than Shaun, totally hands on and a great communicator. Very very happy!
Sally Burchardt ( New Home, Ipswich)
What a lovely surprise to find when I came home, thank you. Thanks for all the little extras you and your apprentice did for us, we did appreciate you both. Love my renovation! Wishing you all the best.
Annette and Les (Home Renovation , Gold Coast )
I unreservedly recommend Expand Renovate. Shaun listens, he understands, he communicates throughout and his team deliver an exceptional result.
Philip Brown (Home Renovation , Brisbane) 
Trust us for quality designs, builds, and fantastic customer service. Contact us today to arrange your FREE on-site consultation and estimate.
Home Renovations Brisbane