Expanding family? Time to expand your home
If you have a large family, then you know that your children need a lot of space. When they're young, it's not too difficult to find enough room for them all to sleep and play. But as they get older, they begin to take up more space in the house and start having friends over more often. Suddenly, what was once spacious becomes crowded! Fortunately, there's an easy solution: home extension services! These experts can help make sure your growing brood has enough room without having to move out of the house they love — and with their expertise at hand, there's no reason why your family has to move at all.
While it may seem like a great way to increase the size of your home, there are some things you need to consider before adding on.
Home extensions are a great way to increase the size of your home, but they can be done in a variety of ways. In case you're considering adding a second story or expanding an existing floor plan, this could add more space without having to move out or plan demolition. However, if you simply want more bedrooms or bathrooms for your kids (or yourself), this might be something worth looking into as well!
It's important that before any construction begins on the property you take into consideration how much time and money this will require from both yourself and anyone who helps with these projects; otherwise things could get out of hand quickly!
Increase space.
Improve the aesthetics of your home.
Add value to your property.
Which Room to Expand?
KITCHEN :  The kitchen is the most popular room to expand. It's no surprise, as the kitchen is usually where families spend the most time together and has a lot of space.
LOUNGE : The living room is another popular choice because it's where you often have guests over, so you want to make sure it's comfortable for them and doesn't feel cramped.
BATHROOM : The bathroom additions are becoming increasingly popular as well, especially since bathrooms are often overlooked when building houses from scratch but not when remodeling old ones! It's important these areas stay updated so they don't become outdated over time as well
BEDROOMS : Bedrooms are also one of those rooms that tend to get crowded quickly once children start moving into them (and out of them), so it makes sense why some parents choose this option when expanding their homes. The study can be an important addition if you're going to have young kids or teenagers who will be doing their homework in there every night after school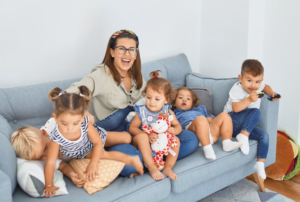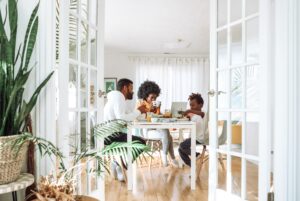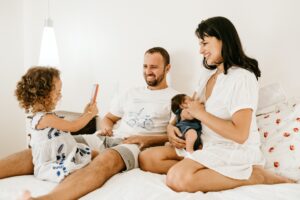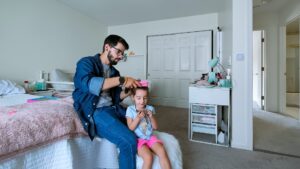 What Kind of Planning Goes into Home Extensions?
Planning is a key part of any home extension. You'll likely want to consult an architect at the very least and may also want to work with an interior designer if you're planning on expanding your kitchen or adding a bathroom to your new room.
The process of planning can be broken down into three steps:
Step 1: Determine what you need from your extension
Step 2: Determine how much space is available for your expansion project
Step 3: Think about whether there are any limitations on what you can do with the area
Extending your home may be a good idea for growing families
If you're a growing family with children or even a single parent who's looking to expand their living space, extending your home may be a good idea. It offers many benefits over moving house and can help you stay in the area you love. Here are just some of the reasons why:
You can stay put while adding more space
An extension is less disruptive than moving house – no need to find new schools or doctors' surgeries! And if it's built professionally, it won't cause any damage either.
You'll get more use out of your existing property (you're not losing out on rental income) and gain extra equity in your home too.
Extending your home can be a great way to accommodate your growing family. After all, a house is made to be lived in! But it's important not just to consider the space you have and how much more room you'll need, but also what type of extension would work best for your needs. If you're thinking about home extension projects in Brisbane or adding an extra room to your property altogether then we can help you. Call Expand Renovate on 0466 036 991 and let's chat about what is best for your family's needs.