As you stay longer in your home, your lifestyle changes. You tend to acquire more furniture and household items as your family grows. Because of this, your home may appear too tight or less spacious. While moving to a new home could be an option, it's easier said than done. Families generally prefer to stay in their homes, regardless of its changes, because of economic and sentimental reasons. They have grown fond in the comfort of their own homes that moving out will appear to be a huge, frightening step. To top it off, moving to a bigger home can be very costly.
Instead of moving out, families can create more space in their existing homes through cost-effective ways. 
Declutter Your Space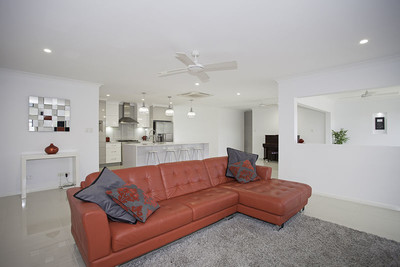 The best and easiest way to save up space in your home is to start decluttering. Houses can easily become packed with items, especially if families have kids. To reclaim the space you once had, it's best to check into the items that are no longer useful yet take up space in your home. You can pull out toys or items that your child has outgrown, for instance. If you recently had upgrades, you can sell or donate older appliances.
Get a Home Extension
The dimensions of your home may be more than what you see. Beyond all the furniture, there could be a bigger floor area that's just bursting with potential. You can contact a licensed house renovator to assess your house structure and determine if a home extension is applicable. If it is, the cost of these extensions is far less than buying a new home and moving out. 
Use Ergonomic Furniture
Another way to save space in your home is to invest in ergonomically designed furniture. With this, you can maximise the use of a single appliance. You can replace large sofa beds with compact ones that have drawers at the bottom. In this case, you now have a place to rest with a functional storage space at its feet.
Get Creative With Lights
Do some research on how lighting can affect your home space. Dim lights can often make your area look packed. You can opt for brighter lights. You can also ask expert renovators on which light choice you should have to make your home appear more spacious.
Renovate Existing Rooms
You can renovate and revamp existing rooms to widen your home space. If you have a backyard or expansive front lawn, you can renovate rooms near them and have a home extension. You can maximise your property space while getting the chance to remodel some parts of your house. Fortunately, there are many reliable house renovators in Brisbane, such as Expand Renovate, who can do just the job for you. Create more memories in your home with an extended living space made for your comfort and enjoyment. 
Reach Out to the Best Renovators in Brisbane
Known as the leading house renovators in Brisbane, Expand Renovate provides the most reliable house renovation and home extension services throughout the suburb. They have been in the industry for years and have delivered professional services at a competitive price. Contact their team to know more.